When:
April 11, 2021 @ 7:30 pm – 9:00 pm
2021-04-11T19:30:00-04:00
2021-04-11T21:00:00-04:00
Where:
Online via Google Meet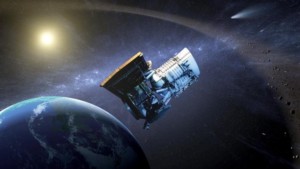 Asteroids and Comets: Earth's Nearest Neighbors
Dr. Amy Mainzer
Sunday, April 11, 2021
7:30 PM to 9:00 PM EST
Online event
meet.google.com/osh-bcyd-gti
Monthly Meeting – Public Invited
Abstract:
Asteroids and comets, leftover fragments from the formation of our solar system, represent repositories of primordial material. As such, they provide clues to the processes by which planetary systems form and evolve. Over time, asteroids and comets have impacted the Earth and its moon, altering the surfaces of both. Scientists' understanding of these small bodies has grown with improvements in survey technology, as well as in situ exploration missions. Nonetheless, many basic questions about these objects remain, including when the next substantial Earth impact might occur.
Bio:
Dr. Amy Mainzer is a professor of planetary science at the University of Arizona. She is the principal investigator of NASA's NEOWISE mission, which studies Earth-approaching asteroids and comets, and built a camera for NASA's Spitzer Space Telescope.