When:
April 6, 2019 @ 6:00 pm – 11:00 pm
2019-04-06T18:00:00-04:00
2019-04-06T23:00:00-04:00
Where:
C.M. Crockett Park
10066 Rogues Road
Midland, VA 22728
USA

Contact:
Tree Greenwood - NOVAC Coordinator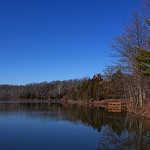 Although the Clear Sky Chart shows only 20 to 40% cloud cover[1], the ClearOutside site predicts over 80% of the sky obscured by clouds.[2] WeatherUnderground says 39 to 70%[3] and AccuWeather says ~90% cloud cover.[4] Other paid weather-guessers predict partly or mostly cloudy and most give a five to fifteen percent chance of measurable precipitation. Not conditions suitable for star gazing.
Clear skies, dang it! Please?
Tree Greenwood
Crockett Park Site Coordinator
1 – http://www.cleardarksky.com/c/CrckttPrkVAkey.html
2 – https://clearoutside.com/forecast/38.60/-77.73?view=midday
3 – https://www.wunderground.com/hourly/us/va/midland/date/2019-04-06/22728
4 – https://www.accuweather.com/en/us/midland-va/22728/hourly-weather-forecast/2111280?hour=40