Sky Meadows Milky Way
NOVAC member Koutilya PNVR captured this image of the Milky Way rising over Sky Meadows State Park
Meadowkirk Outreach
John Kopecky, Jay Sonstroem, and Mike Rosa supporting outreach event at Meadowkirk, 16 July 2021!
C.M. Crockett Park
Ajay, Navin, and Senthil Nagappan ready for an imaging session at C.M. Crockett Park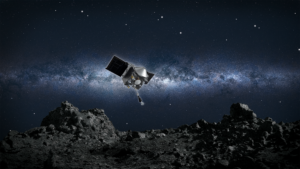 To Bennu and Back Again: the OSIRIS-REx Sample Return Mission Are we alone or do we share our solar system and galaxy with other forms of life? And how widespread are advanced civilizations with whom we could communicate?