Comet Leonard!
Eric Snow captured our newest comet and M3 using his ASI2600, 8" Edge, and Hyperstar. Nice work Eric!
Sunset over Sky Meadows
Join us at Sky Meadows for our next public event on 5 Feb beginning at 4:30pm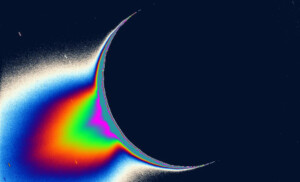 Wild and Wonderful Space Volcanoes! How are there many different types of volcanoes in our Solar System? How do these volcanoes form and evolve? We'll explore the marvelous volcanic wonders of the Solar System by deep diving into how they behave and form from different planetary materials, including the mysteries of cryovolcanism!