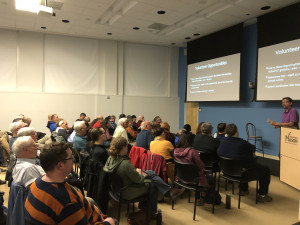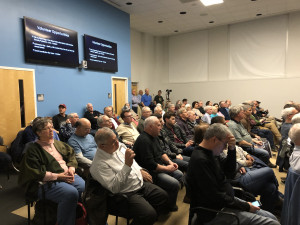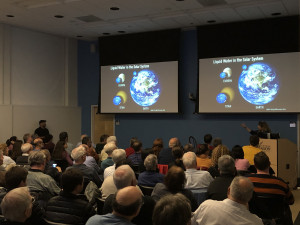 Upcoming Meeting
Sunday, October 11; 7:30 pm to 9:00 pm
Location: Online https://meet.google.com/uqm-ppvw-gzd
Speaker: Kevin B. Marvel, Executive Officer, American Astronomical Society
Title: The American Astronomical Society: History, Purpose and Future
I will present a brief history of the American Astronomical Society, how it began, how it has grown and what it is doing today. I'll share opportunities now available for Amateurs to play a significant role in astronomical research and the value and benefits of AAS Amateur membership to professionals, educators and auteurs. I'll conclude with a short summary of some exciting recent results published in the journals of the American Astronomical Society and some glimpse of our path forward as we work to accomplish our mission to enhance and share humanity's scientific understanding of the universe.
Through the end of 2020 NOVAC meeting are being held online. Meetings start at 7:30 PM, generally on the second Sunday of every month (with the exception of May, when we meet earlier or later to avoid a conflict with Mother's Day).  The first part of the meeting generally includes:
A tour of what is in the sky this month and how to find an observe these things.
An Astronomy Note – a short presentation about a key astronomical concept to help deepen and enrich your knowledge
Observing reports when members can share their stories and experiences viewing or photographing the sky
Q&A, where beginning astronomers are encouraged to ask questions to be answered by more experienced members.
The final part of the meeting is a program, usually by outside experts, but sometimes by one of the members. We've had presenters from all aspects of Astronomy including scientists from NASA and other premier organizations, cosmologists, and photographers.
NOVAC's general meetings are open to club members and the general public alike. We welcome all ages and interest levels!  Children under 18 need to be accompanied by a parent or legal guardian while they are at NOVAC events.
Nov
8
Sun
2020
Monthly Meeting

@ George Mason University
Nov 8 @ 7:00 pm – 9:00 pm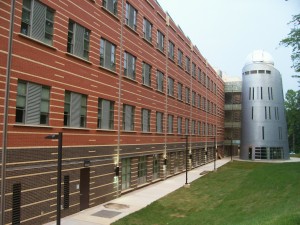 Our meetings on the second Sunday of the Month, The events are normally held evening at 7:00 pm in Research Hall Room 163 on the campus of George Mason University.
Our meetings web page, has directions and additional details.
We look forward to seeing you on Sunday evenings!