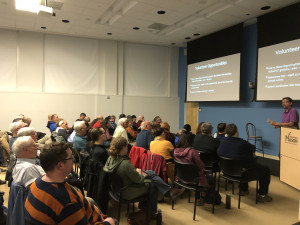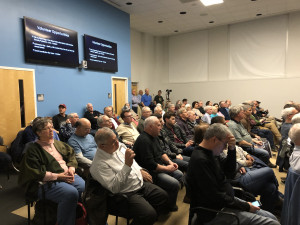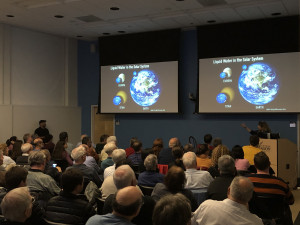 Upcoming Meeting
Asteroids and Comets: Earth's Nearest Neighbors
Dr. Amy Mainzer
Sunday, April 11, 2021
7:30 PM to 9:00 PM EST
Online event
meet.google.com/osh-bcyd-gti
Monthly Meeting – Public Invited
Abstract:
Asteroids and comets, leftover fragments from the formation of our solar system, represent repositories of primordial material. As such, they provide clues to the processes by which planetary systems form and evolve. Over time, asteroids and comets have impacted the Earth and its moon, altering the surfaces of both. Scientists' understanding of these small bodies has grown with improvements in survey technology, as well as in situ exploration missions. Nonetheless, many basic questions about these objects remain, including when the next substantial Earth impact might occur.
Bio:
Dr. Amy Mainzer is a professor of planetary science at the University of Arizona. She is the principal investigator of NASA's NEOWISE mission, which studies Earth-approaching asteroids and comets, and built a camera for NASA's Spitzer Space Telescope.
What are NOVAC meetings like?
Currently, all NOVAC meetings are being held online. Meetings start at 7:30 PM, generally on the second Sunday of every month (with the exception of May, when we meet earlier or later to avoid a conflict with Mother's Day).  The first part of the meeting generally includes:
A tour of what is in the sky this month and how to find an observe these things.
An Astronomy Note – a short presentation about a key astronomical concept to help deepen and enrich your knowledge
Observing reports when members can share their stories and experiences viewing or photographing the sky
Q&A, where beginning astronomers are encouraged to ask questions to be answered by more experienced members.
The final part of the meeting is a program, usually by outside experts, but sometimes by one of the members. We've had presenters from all aspects of Astronomy including scientists from NASA and other premier organizations, cosmologists, and photographers.
NOVAC's general meetings are open to club members and the general public alike. We welcome all ages and interest levels!  Children under 18 need to be accompanied by a parent or legal guardian while they are at NOVAC events.