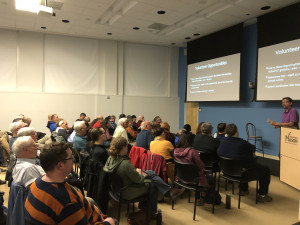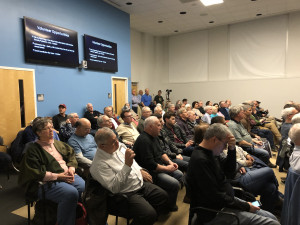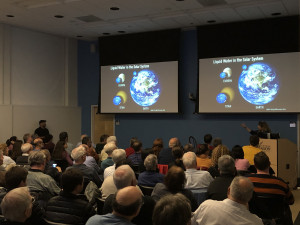 Upcoming Meeting
Sunday, June 14; 7:30 pm to 9:00 pm
Location: Online
Speaker: Dr. Jennifer Wiseman
Title: The Hubble Space Telescope:  30 Years of Cosmic Discovery
This year, we are celebrating Hubble's 30th anniversary!  Five astronaut servicing missions and phenomenal teams of experts on the ground have kept this facility at the frontier of cosmic discoveries.  In honor of this milestone anniversary, I will present the highlights of Hubble's incredible historical achievements, which include images of star-studded beautiful nebulae, detections of black holes, and measurements of the universe's expansion.  Hubble is now investigating phenomena never originally planned for its mission, including dark energy, dark matter, and the atmospheric composition of exoplanets.  I will also show the latest Hubble discoveries and the incredible exploratory power of Hubble being used in complement with other probes, telescopes, and future missions.
Dr. Jennifer Wiseman is an astrophysicist at the NASA Goddard Space Flight Center, where she serves as the Senior Project Scientist for the Hubble Space Telescope mission.  She previously headed Goddard's Laboratory for Exoplanets and Stellar Astrophysics, and studies the formation of stars in dense interstellar clouds.  Dr. Wiseman is also interested in science policy and public science outreach and engagement.  She served as a Congressional Science Fellow of the American Physical Society, an elected Councilor of the American Astronomical Society, and a public dialogue leader for the American Association for the Advancement of Science.  She enjoys giving talks on the excitement of astronomy and scientific discovery, and has appeared in many science and news venues including the New York Times, the Washington Post, the BBC, NOVA, and National Public Radio
Through the end of 2020 NOVAC meeting are being held online. Meetings start at 7:30 PM, generally on the second Sunday of every month (with the exception of May, when we meet earlier or later to avoid a conflict with Mother's Day).  The first part of the meeting generally includes:
A tour of what is in the sky this month and how to find an observe these things.
An Astronomy Note – a short presentation about a key astronomical concept to help deepen and enrich your knowledge
Observing reports when members can share their stories and experiences viewing or photographing the sky
Q&A, where beginning astronomers are encouraged to ask questions to be answered by more experienced members.
The final part of the meeting is a program, usually by outside experts, but sometimes by one of the members. We've had presenters from all aspects of Astronomy including scientists from NASA and other premier organizations, cosmologists, and photographers.
NOVAC's general meetings are open to club members and the general public alike. We welcome all ages and interest levels!  Children under 18 need to be accompanied by a parent or legal guardian while they are at NOVAC events.