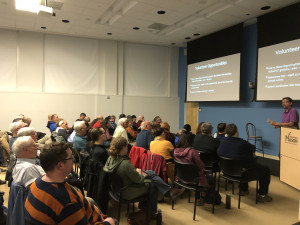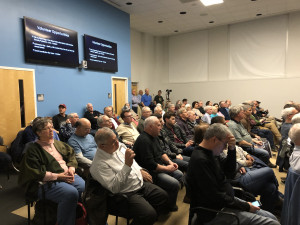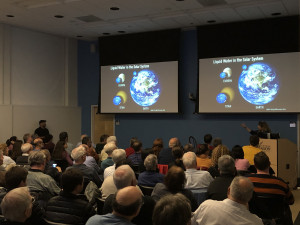 Upcoming Meeting
The Last Stargazers
Dr. Emily Levesque
Sunday, May 2, 2021
7:30 PM to 9:00 PM EST
Online event
meet.google.com/osh-bcyd-gti
Monthly Meeting – Public Invited
Abstract:
A bird that mimicked a black hole. The astronomer that discovered microwave ovens. A telescope that got shot. The science of astronomy is filled with true stories (and tall tales) of the adventures and misadventures that accompany our exploration of the universe. Join Dr. Emily Levesque, author of the new popular science book The Last Stargazers, to take a behind-the-scenes tour of life as a professional astronomer. We'll learn about some of the most powerful telescopes in the world, meet the people who run them, and explore the crucial role of human curiosity in the past, present, and future of scientific discovery.
Bio:
Emily Levesque is an astronomy professor at the University of Washington. Her work explores how the most massive stars in the universe evolve and die. She has observed for upwards of fifty nights on many of the planet's largest telescopes and flown over the Antarctic stratosphere in an experimental aircraft for her research. Her academic accolades include the 2014 Annie Jump Cannon Award, a 2017 Alfred P. Sloan fellowship, a 2019 Cottrell Scholar award, and the 2020 Newton Lacy Pierce Prize. She earned a bachelor's degree in physics from MIT and a PhD in astronomy from the University of Hawaii.
What are NOVAC meetings like?
Currently, all NOVAC meetings are being held online. Meetings start at 7:30 PM, generally on the second Sunday of every month (with the exception of May, when we meet earlier or later to avoid a conflict with Mother's Day).  The first part of the meeting generally includes:
A tour of what is in the sky this month and how to find an observe these things.
An Astronomy Note – a short presentation about a key astronomical concept to help deepen and enrich your knowledge
Observing reports when members can share their stories and experiences viewing or photographing the sky
Q&A, where beginning astronomers are encouraged to ask questions to be answered by more experienced members.
The final part of the meeting is a program, usually by outside experts, but sometimes by one of the members. We've had presenters from all aspects of Astronomy including scientists from NASA and other premier organizations, cosmologists, and photographers.
NOVAC's general meetings are open to club members and the general public alike. We welcome all ages and interest levels!  Children under 18 need to be accompanied by a parent or legal guardian while they are at NOVAC events.
Jul
10
Sun
2022
Public Monthly Meeting – Planets Big and Small
Jul 10 @ 7:30 pm – 9:00 pm
Planets Big and Small
Eve Lee, Ph.D.
Sunday, July 10, 2022
7:30 PM to 9:00 PM EST
Online event
Monthly Meeting – Public Invited
Abstract:
Planets in our solar system can be divided into rocky terrestrials as large as the Earth vs. gassy giants as small as Neptune. Planets outside of our solar system, on the other hand, look nothing like our own, with most of these detected exoplanets falling right in between the size of the Earth and Neptune. How can we understand such differences? I will describe the underlying physics that drives the huge diversity in the observed exoplanetary population and discuss how future missions can help us better understand the formation and evolution of solar and extrasolar planets.
Bio:
Dr. Eve Lee is an Assistant Professor of Physics at McGill University in Montreal, Canada. She received her Hon. BSc in Physics and Astronomy at the University of Toronto, PhD in Astrophysics at UC Berkeley, and spent two years as a Sherman Fairchild Postdoctoral Scholar at Caltech before taking up the faculty position at McGill in 2019. At McGill, Dr. Lee leads a theoretical astrophysics group specializing in the formation of stars and planets. She was recently awarded the 2022 Annie Jump Cannon Award from the AAS.