The 39th Annual NOVAC Star Gaze
October 9, 2021
Update Coming Soon!
---
Hosted by the Northern Virginia Astronomy Club. Come out at 3 pm to enjoy safe views of the Sun using specialized telescopes and solar filters! Stay after nightfall and participate in the International Observe the Moon Night where you'll experience great views of the lunar landscape with craters, mountains, and the lunar Maria all visible through our telescopes. We'll also be celebrating the 50th anniversary of the Apollo 11 mission.
Jump to: The Event ★ Schedule ★ Know Before You Go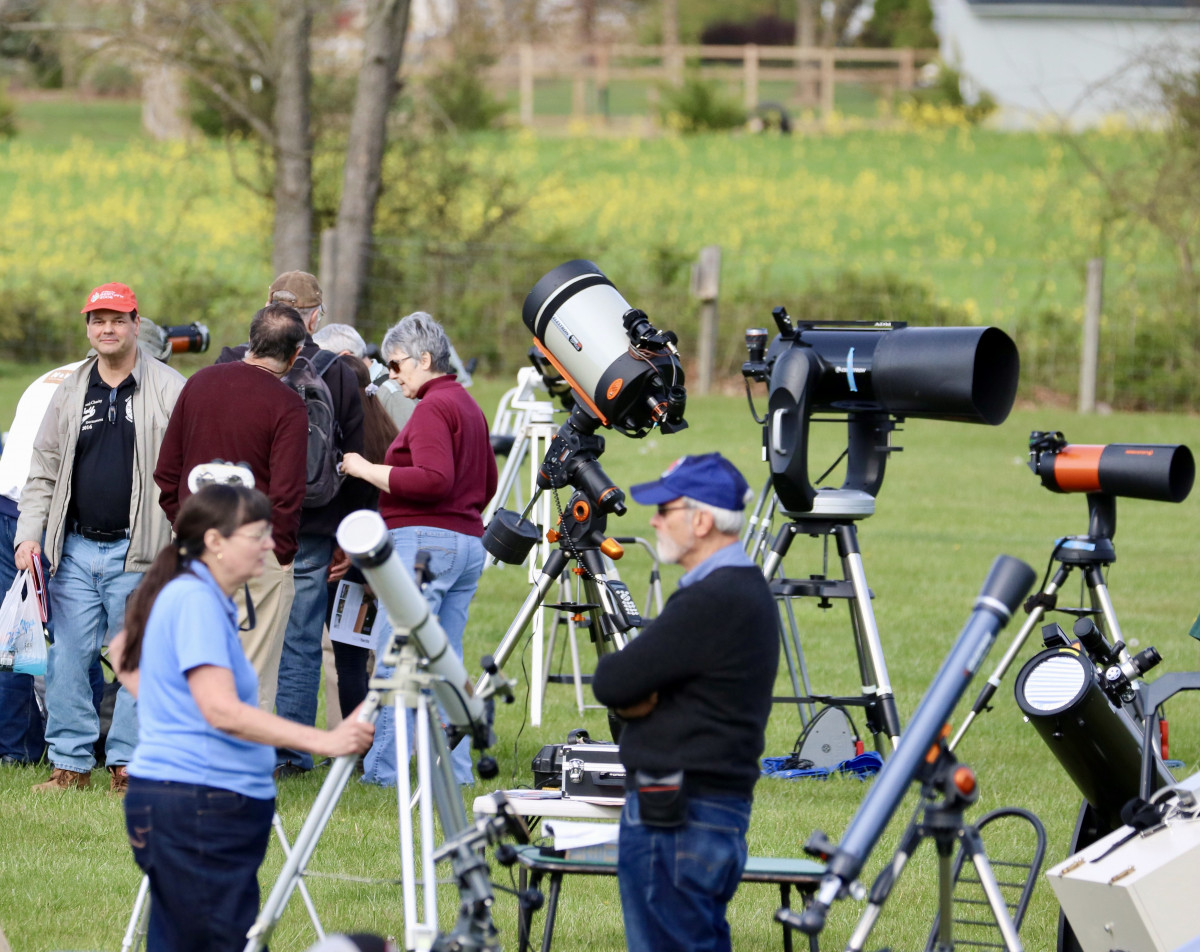 The Event
Experienced NOVAC members will be on hand to provide you with a guided tour of the night sky and share views of Jupiter, Saturn, and Neptune along with some of the finest double stars and deep sky objects in the night sky! We'll have special presentations covering a range of topics in amateur and professional astronomy. Younger children will appreciate our field activities and events that are more interactive and hands-on (children under 18 need to be accompanied by a parent or legal guardian). The presentation portion of Star Gaze will be held inside our large banquet tent, so the event will be held rain or shine! So mark your calendars, grab your family and join NOVAC on 5 October for a special day of learning and observing all the wonders of our universe!
Activities will include safe views of the sun in the afternoon, fun activities for kids, special astronomy and space exploration presentations rain or shine in our big tent, a human orrery on the field, a special guided tour of the night sky, and spectacular views of the universe through club member's telescopes.
No astronomy experience or equipment is needed to enjoy Star Gaze. Free star maps and brochures about amateur astronomy will be available to help you get started. Experienced amateur astronomers will show you how to use them to learn and enjoy the night sky – just ask!
If you own a pair of binoculars, bring them. Binoculars are great for looking at the night sky. The free star maps point out features in the night sky that are best viewed with binoculars.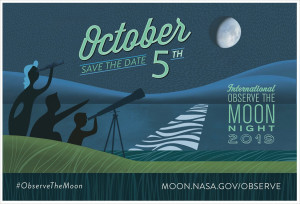 There will be no shortage of optics of all sizes and shapes offering views of everything overhead. Walk around and enjoy the sights through the equipment on display. Our members will be glad to let you have a look, but please ask before using.
Crockett Park charges $7 per vehicle if you're not a Fauquier County resident, but the event itself is completely free. NOVAC members are admitted free upon presentation of a membership card (available from the members-only section of the website). If you're not a member but would like to become one, you can join the club online and print your membership card in only a few minutes.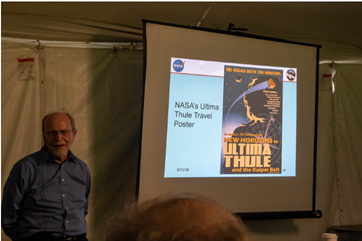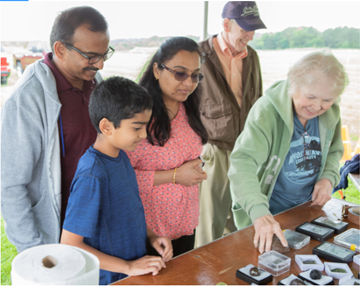 What you should know before you visit
Bring layers of clothing to add as the evening cools. Temperatures can be chilly and little body heat is generated while standing still to peer through a telescope eyepiece. Check the forecast for Midland, VA before you start out to get an idea of what the weather will be like.
Bring water and other beverages to keep hydrated. No food concessions will be available at the park so you may want to bring snacks and a picnic dinner. There are no restaurants nearby; the closest are in Bealton, Warrenton or Bristow, 7, 8 and 12 miles away, respectively. NOVAC will provide some finger foods and beverages plus hot water and coffee after sundown, but they may be quickly consumed if the weather is nice and the crowd is large. Crockett park is truly rural. Bring a lawn chair if you would like for more comfortable observing from the field.
Bring a flashlight, but cover it in layers of red cellophane, the darker the better. Astronomers use red lights because of a phenomenon called dark adaptation. Our eyes slowly increase in sensitivity to light in dark environments but very quickly lose it when exposed to white light. Red lights, specifically those with a wavelength longer than 620 nanometers, dark ruby red, don't cause this, so we use them to illuminate our path or charts.
Children are welcome, of course, but please help us to encourage them to be careful around the astronomical equipment. Scouts are encouraged and this is a great way for Girl Scouts to work on their Space Explorer Try It or work on the Sky Search Program. Scouts can work on their Astronomy Merit Badge
No smoking around the telescopes. Telescope mirrors (and some of the owners) are sensitive to tobacco smoke. Move far away from the telescopes if you use any kind of spray. A tiny droplet of insect repellent spray could significantly damage the coating on a telescope lens or mirror.
Pets, except service dogs, are not permitted on the observing field.