When:
May 8, 2021 @ 8:00 pm – 11:00 pm
2021-05-08T20:00:00-04:00
2021-05-08T23:00:00-04:00
Where:
Rappahannock County Park
7 Park Ln
Washington
VA 22747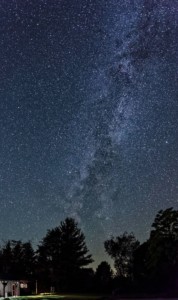 Join NOVAC and the Rappahannock County Park for a public observing session.
Audience: Members of the public, astronomy club members. Feel free to bring along any friends and family.
Volunteer Role: Bring binoculars or a telescope to share views of the planet Mars, galaxies and other deep sky objects.
Presentations:
 NOVAC member will p a 15-minute presentation by NOVAC member on how to find Mars, the M-44 beehive cluster and the M-104 Sombrero Galaxy in Virgo.
short educational presentation put on by the Park stressing the value of maintaining a light pollution free environment.
Masks: 
not mandatory before dark unless social distancing cannot be maintained.
required after dark.
Contact: RSVP to Torney Van Acker, Dark Sky Coordinator, at 703-250-7943 or torney630@gmail.com.