It was glorious to see astronomers and their gear on the fields of Experience Learning Center in August 2022 for the Almost Heave Star Party – a sold out event last held in 2019. Here is a short summary and video capturing my experience during the four day event.

I had a wonderful time catching up with old friends and getting acquainted with new ones at this year's Almost Heaven Star Party (AHSP). This event brings together the best folks who are all passionate about astronomy and nature. Experience Learning Center debuted their new outdoor Yurt which served the group wonderfully for meals and camaraderie. The demands of my new job limited the amount of video and fellowship I had at the event but I still had a great time. For a view of the star party and Experience Learning Center, please see my YouTube video here.
Each night at the party had windows for observing/imaging, but we never had a totally clear night. The weather was very nice, if not a bit on the hot side for Spruce Knob. I captured 2 solid hours of data for the Andromeda Galaxy and combined that data with Hydrogen Alpha data for the image below.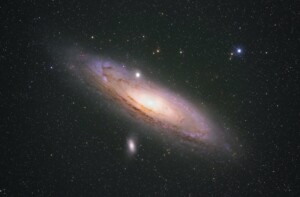 The great Andromeda Galaxy. Two hours of data from AHSP.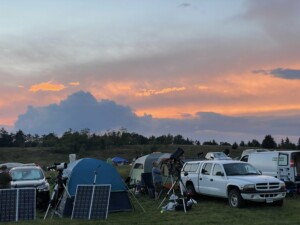 Everyone has a unique and interesting setup at AHSP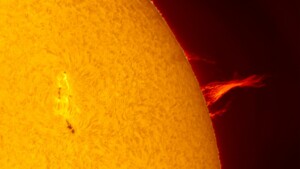 Sunspot group 3088 and prominence on August 28, 2022
It was a joy simply sitting around catching up with other astronomers and talking/looking at gear and sharing experience.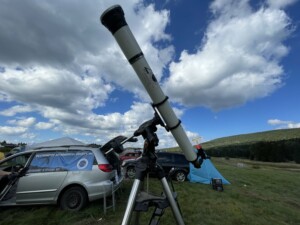 My neighbor Skip had a 7" Astro-Physics refractor sharing wonderful views of the Sun and deep sky objects.
————————————-
Thanks Jeff for sharing with NOVAC!
To see more of Jeff's work visit his page on 'earth and sky photo' here:
https://www.earthandskyphoto.com/
Amazing work Jeff.